A MULTI-SKILLS PROVIDER
ETF demonstrates its know-how in four areas of expertise
DESIGN
ETF promptly heads the design of new private rail infrastructures, conducts studies on overhead catenary systems or designs railway security systems.
Thanks to solid partnerships with the project managers, ETF is able to offer new technical solutions and innovative methods to generate an integrated vision of railway projects.
CONSTRUCTION
Whether in France or abroad, ETF builds rail infrastructures and provides the items required for the tracks (ballast/concrete, sleepers, rails, catenary systems, switches or turnouts).
Supported by its means and know-how, ETF ensures the delivery of reliable, efficient and long-lasting works in conditions of optimal safety from the point of their implementation to
their operation.
MAINTENANCE
Being a partner in rail mobility is to be supportive of the operators so as to maintain uninterrupted reliability of works and ensure continuity of service.
ETF, therefore, guarantees the preventive, but also the corrective, maintenance of the
infrastructures.
SERVICES
Making a complete and integrated proposal is to bring together all ETF's skills to provide the most appropriate solutions. It also means offering our clients the right solutions to meet their requirements by acting as a driving force.
Being the sole intermediary and implementing services including rail safety, traction, delivery, and supply of construction and maintenance works releases our clients from the management of concurrent activities.
… and in four major areas…
TRACK WORKS
ETF manages all the construction, modernization and management works of the rail networks.
This expertise and know-how are supported by regional and international divisions, major projects management, and a significant range of equipment.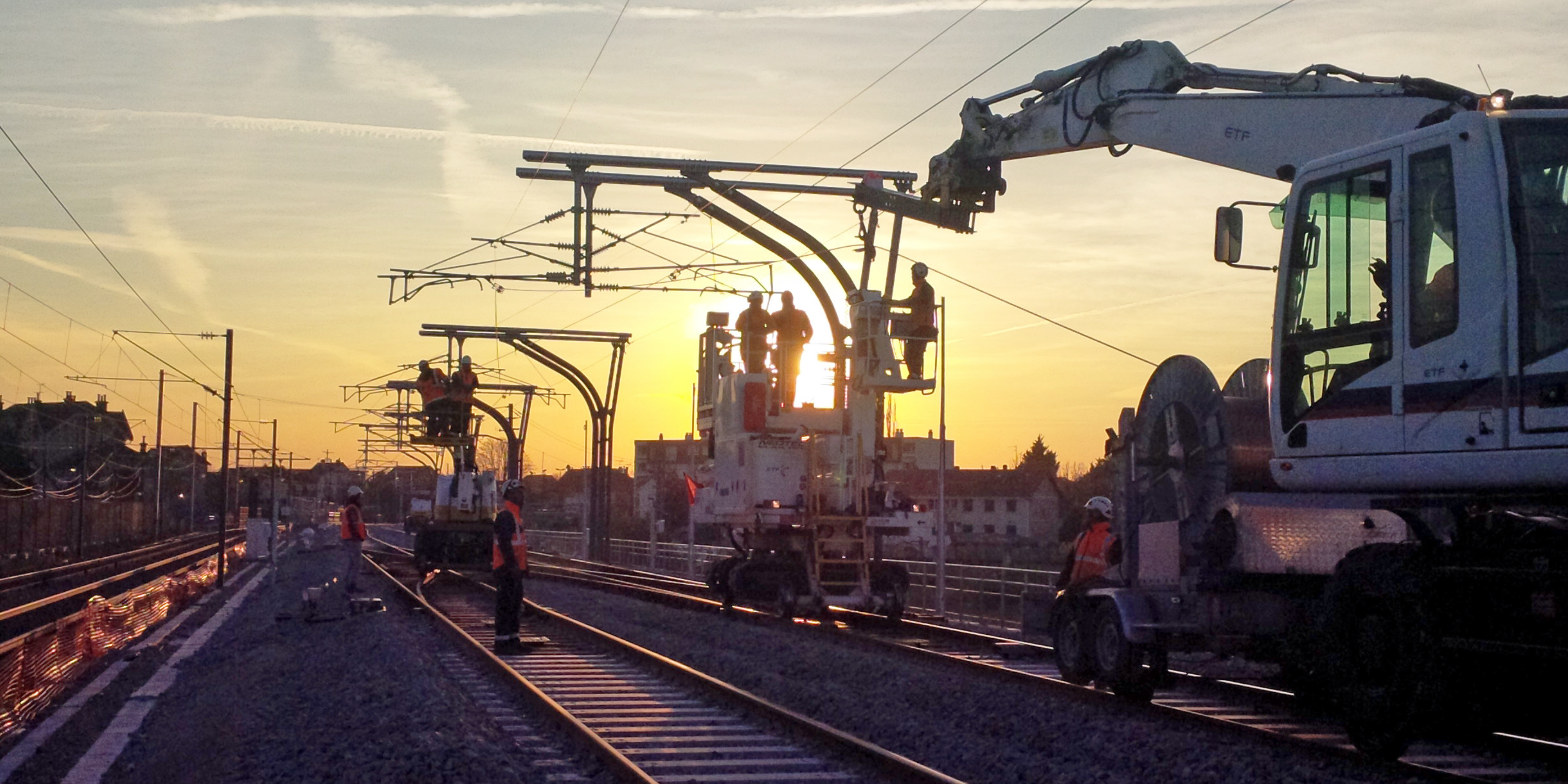 CATENARY WORKS
Design of the plans in design offices, construction of the catenary systems, maintenance, regeneration of lines, electrical protection of the worksites, etc.
A specialized entity within ETF, Feroway® is dedicated to these projects, an expert for all types of electric traction lines.
RAILWAY CIVIL ENGINEERING AND SIGNALING
In order to provide a global approach to rail works, we deal with the concreting of ditches, crossings under tracks, construction of passenger platforms, building of tracks over ditches, paving foundation work, and all other installations. ETF also does the signaling works along tracks.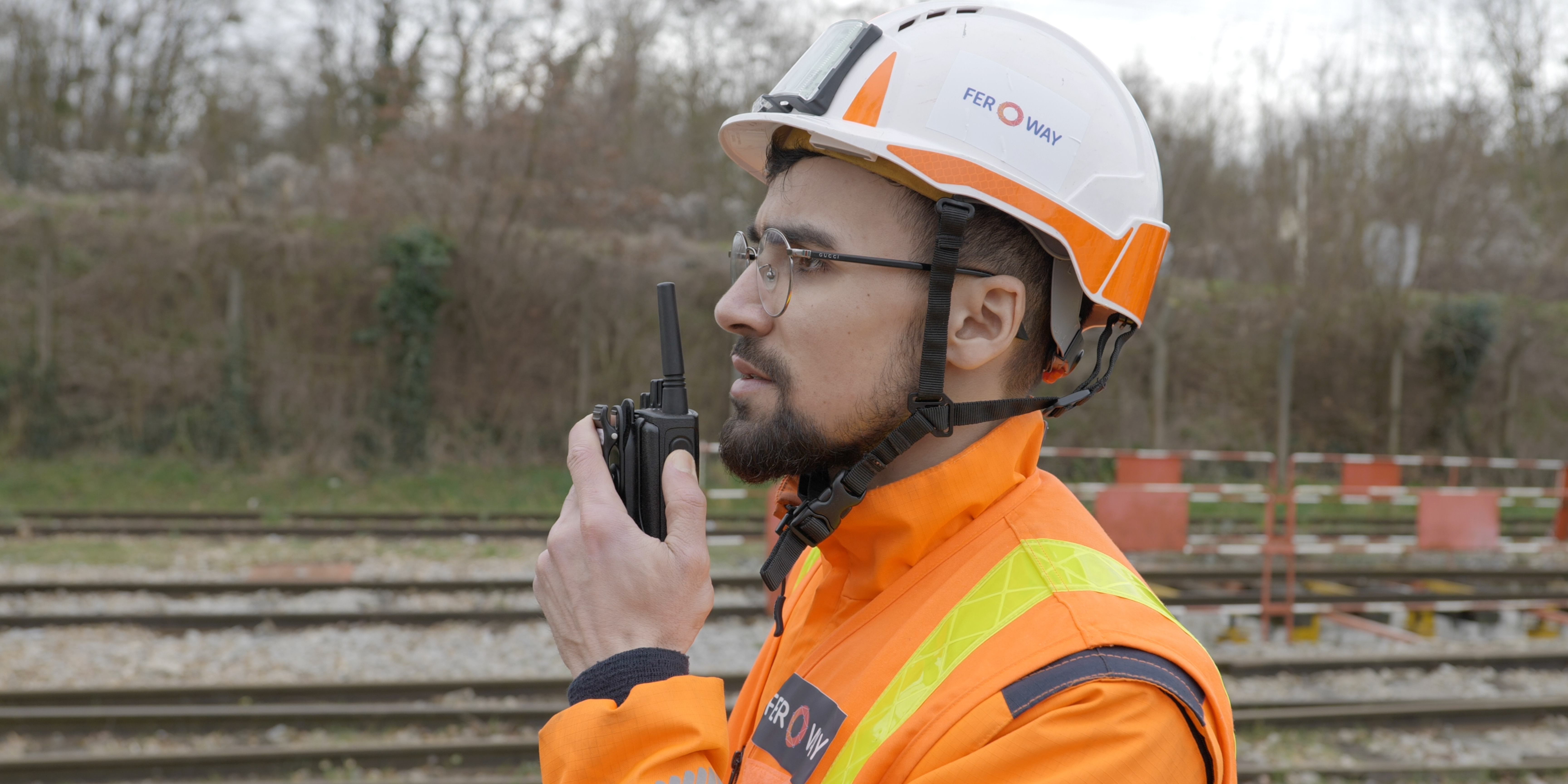 RAIL SAFETY
Through its dedicated brand, Feroway®, ETF designs complete rail safety systems, from the preparation of the works to hauling the equipment and securing the worksites.
.

.. on all types of rail networks.
NATIONAL
URBAN
PRIVATE