ETF's DNA is made up of six values shared by all the men and women within the company. These values guide our action, our achievements and our goal of becoming the partner of reference serving rail mobility.
---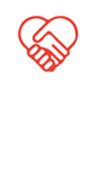 Customer satisfaction
Satisfying our customers and the users of our structures.
Customer satisfaction, the key to our success, guides what we do. We measure the satisfaction of our direct customers, their customers, local populations and all the other stakeholders involved in the transport infrastructure entrusted to us.
Team spirit
Working together to build our customers' projects.
Each person in our company has unique skills and expertise. The tracks we deliver are the result of projects built by our energetic and resourceful teams. Thanks to this team spirit, ETF is able to bid on increasingly complex and ambitious projects.
Innovation
Off the beaten track: devising a customised solution for every project.
The research centres we share with Eurovia and VINCI drive the design of the infrastructure and tools of the future. Our research and development teams file patents every year. On every project, our goal is to find the solutions that enable us to meet not just today's requirements but also those of coming years.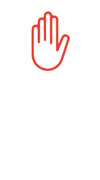 Health and safety
Making a daily commitment to our employees' health and safety.
ETF has committed to a company responsibility programme covering the health and safety of its employees as well as of people living in the vicinity of its worksites. A fully successful worksite is a worksite without accidents. Health and safety are central to production and we strive to set an example. To achieve this, our risk prevention culture, teamwork, and rigorous working methods are everyone's responsibility. The unremitting effort helps us make continuous progress together.
Entrepreneurial spirit
Striving to excel in order to win new contracts.
For ETF, the entrepreneurial spirit also means being attentive to the needs and issues faced by customers and addressing them with agility. Being an entrepreneur means serving growth in outsourcing skills to our partners.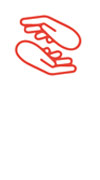 Responsible performance
Succeeding in compliance with social and environmental balance.
Our projects have a positive impact on the local economy as a result of their local recruitment and training. Responsibility involves complying with high ethical standards in relations with our stakeholders (compliance with competition rules, combatting corruption).